The energy to change your life.
What is it, who its for, how does it help?
Pulsed electromagnetic field (PEMF) sessions are a safe way to manage pain and speed healing without needles, drugs, or side effects. Body Sculpting (also called laser lipo or ultrasonic cavitation) offers help to people looking to make a lifestyle change. It assists in the reduction of wrinkles, fat, and loose skin on the face, arms, legs, back, and belly.
What does PEMF stand for?
Pulse electromagnetic fields (PEMF) sessions wash the body in negative ions which boost your body's natural ability to heal. It's like a wireless charging pad for your body!
How Does Body Sculpting Work?
The Alpha Sculpt team is Magnawave PEMF certified for humans, horses, and small animals. Home or traveling sessions can be booked by calling or texting.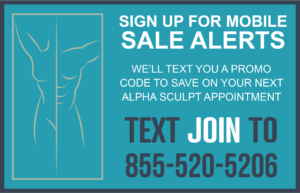 Alpha Sculpt is a woman-owned practice. We take pride in being a leader in the PEMF space. We provide top care to our clients, pursue continuing education, speak at conventions and travel the world to practice our gift. We promise to offer you exceptional service as the premiere PEMF providers for Western Pennsylvania and the Tri-state area.